Manuscripts & Autographs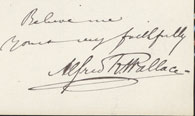 view larger
Our inventory of autographs and manuscripts generally follows the same subject areas as our rare book inventory—the history of science, medicine, and technology, though from time to time we cannot resist buying and selling outstanding manuscript material outside of these fields. We handle individual letters, correspondences, manuscripts, and archives pertaining to a wide range of people and subjects throughout the history of medicine, science, and technology. We also specialize in presentation copies and association copies of rare and important books.
We are among the world's leading experts in these fields, and along with our inventory for sale, we offer our clients a lifetime of experience as dealers, bibliographers, collectors, and scholars of the history and traditions of collecting, dealing, and publishing in the history of science and medicine. We also guarantee the authenticity of the autographs and manuscripts we sell, as described in our catalogues and online descriptions.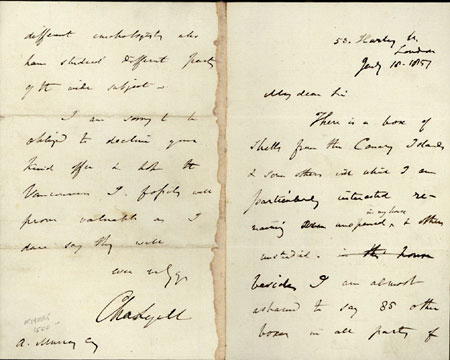 Personal contact is important to us.
Even though the majority of our inventory is available online we believe that personal contact between dealer and client is most important, and we welcome and encourage your phone calls, emails and visits. We are open during normal business hours Monday through Friday, by appointment. Contact us today to schedule an appointment.
We always have a backlog of not yet catalogued, and not yet inventoried material that is not on our website or on AbeBooks.com. Because many of our sales are made through private offer, it may be worthwhile to inquire if you don't find what you are looking for in our Online Bookshop.
We are, of course, interested in purchasing fine and rare books, manuscripts and prints in diverse fields. Please let us know if you have any material that you wish to sell or exchange.
back to top