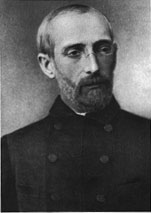 Diseases of the Hip, Knee and Ankle Joints Hugh Owen Thomas
With a new introduction by Leonard F. Peltier, M.D.
$150.00
Facsimile reprint of the most important work of the legendary and eccentric Liverpool surgeon Hugh Owen Thomas (1834-91), son of a bonesetter, who revolutionized the treatment of musculoskeletal injuries and diseases. The work is available in both a cloth-bound edition and a special limited edition of 100 copies, hand-bound in the finest morocco leather, each copy individually numbered and signed by the editor.
Cloth-bound edition: Limited to 400 copies. 28, 283pp. 26 illus. 5½" × 8½". Cloth, acid-free paper. ISBN 0-930405-31-5. 1991. Norman Orthopedic Series, No.2. NP16309
Limited edition of 100 leatherbound copies individually numbered and signed by Leonard F. Peltier, M.D.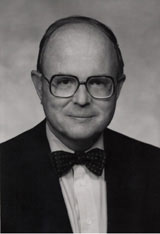 About the Leonard F. Peltier, M.D.
Leonard F. Peltier, MD, PhD, was raised in Lincoln, Nebraska, and graduated from the University of Nebraska. His medical education and specialty training in general surgery and orthopedic surgery were obtained at the University of Minnesota, where he was a Markle Scholar. After serving as Head of the Section of Orthopedic Surgery at the University of Kansas for fifteen years, he moved to Tucson in 1971 and established the orthopedic program at the new College of Medicine of the University of Arizona. There he was the Head of the Section of Orthopedic Surgery for fifteen years and served an additional period as acting head of the Department of Surgery before his retirement in 1990. He died in 2003.
Dr. Peltier served on the Committee on Trauma, the Committee on Postgraduate Education, and the Board of Governors of the American College of Surgeons.
Dr. Peltier published nearly 200 scientific papers and several books, including Fractures: A History and Iconography of Their Treatment (1990) and Orthopedics: A History and Iconography (1993). Many of his papers dealt with the history of surgery. He served on the editorial board of, or as a consultant to, several journals, including Surgery, Journal of Trauma, Journal of Surgical Oncology, Journal of Bone and Joint Surgery, and Clinical Orthopaedics and Related Research. A biography by Lo Vecchio, Reckling and Reckling, "Onward and Upward": The Career Trajectory and Memories of Leonard F. Peltier, M.D., Ph.D., was published in 2004.
back to top